Book Review: Textiles of the Arts and Crafts Movement by Linda Parry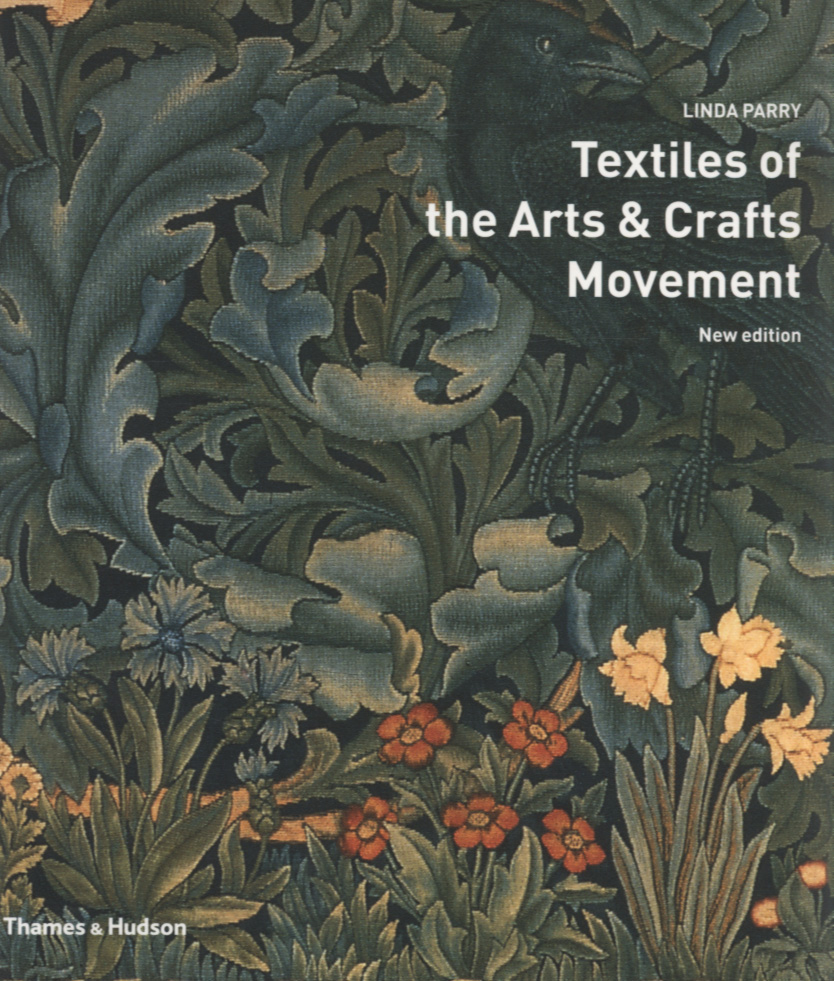 "Have nothing in your house that you do not know to be useful or believe to be beautiful" is perhaps the most famous adage spoken and written by William Morris.
This adage is certainly one we bear in mind as Significant Seams moves into its exciting next chapter. In fact, our aim is that 131 Wood Street will be both useful and beautiful! A community space for residents of Wood Street and beyond to use, socialising, shopping and learning, with practical and pretty crafting charts and diagrams on the walls, and a beautiful showroom displaying quality quilting fabrics.
With this in mind, the book I have chosen to review this week features some of Morris's most breathtaking textiles. "Textiles of the Arts and Crafts Movement" features the work of Walthamstow's most famous son, along with that of the most prominent textile designers of the age.
The book's pages abound with colourful, intricate inspiration, whether you are a textile or interior designer, a humble crafter, or simply re-decorating your house! For a needlework addict such as myself, the sumptuous embroidery really gets the creative juices going.
As Linda Parry points out in the book's preface, the Arts and Crafts movement encompasses a wildly varied range of design styles and textiles techniques, from woven tapestries inspired by medieval design by William Morris to Art Noveau style embroideries designed by Charles Rennie Mackintosh. With such a variety of styles, there is something new and unexpected on every other page.
"Textiles of the Arts & Crafts Movement" offers something for both the student of the Arts & Crafts era and the coffee table book lover; an in-depth history of the textiles of the time, and moodboards of colourful design inspiration. As a nature lover, I adore the incorporation of flora and fauna into the textiles techniques; flicking back through the pages as I write this has certainly got me eagerly awaiting spring!
We have one jelly roll of quilting fabric featuring classic William Morris designs left in the Significant Seams Hub; it would make the perfect special stocking filler for the Arts and Crafts aficionado in your life. However, you may need to hurry to snap it up before I do!
Kate Rolison is a Significant Seams volunteer and embroidery artist. She blogs over at http://poesiegrenadine.com/
***************************************************************************************************
The Stitch & Craft Library is a central resource of hundreds of books and patterns that connect the East London crafting community, and is sponsored by Waterstones Walthamstow, and supported by Chapel End and Wood Street Ward Forums.